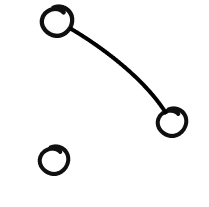 Revolutionizing
Wealth Management:

Boharr's Mission to Create Customer Value
Through Personalization and Simplification
After working for over two decades in a client-vendor relationship and as industry colleagues, three friends set-out on a common mission to democratize the investment world in its true sense and help their clients provide some real 'customer value'
We saw and experienced that wealth management services is mostly constrained by organizations focus on its resources and assets which leads to narrow itself on tactical intent i.e. return on time and money invested, while losing the strategic intent of creating 'customer value'.
Product differentiation is now blurred, and the new focus is on personalization at scale and speed of delivery. Organizations must reinvent, relearn and re-imagine their approach to stay ahead and become disruptors to prosper and remain young in this landscape.
Boharr's philosophy is to provide its our clients a 'Unified Wealth Product Platform' under Platform-as-a-Service (PaaS) model thus minimizing or reducing to a larger extent the need for multiple and fragmented software products and technology platforms. This ensures that our clients can focus on customers while Boharr brings the best-in-class products, consistent experience, and newest technology.
A team of friends for over 20 years have come together to share their extensive experience in the wealth management and financial services industry. We have a deep understanding of the challenges and opportunities facing your business. We are dedicated to delivering the solutions you need to succeed.